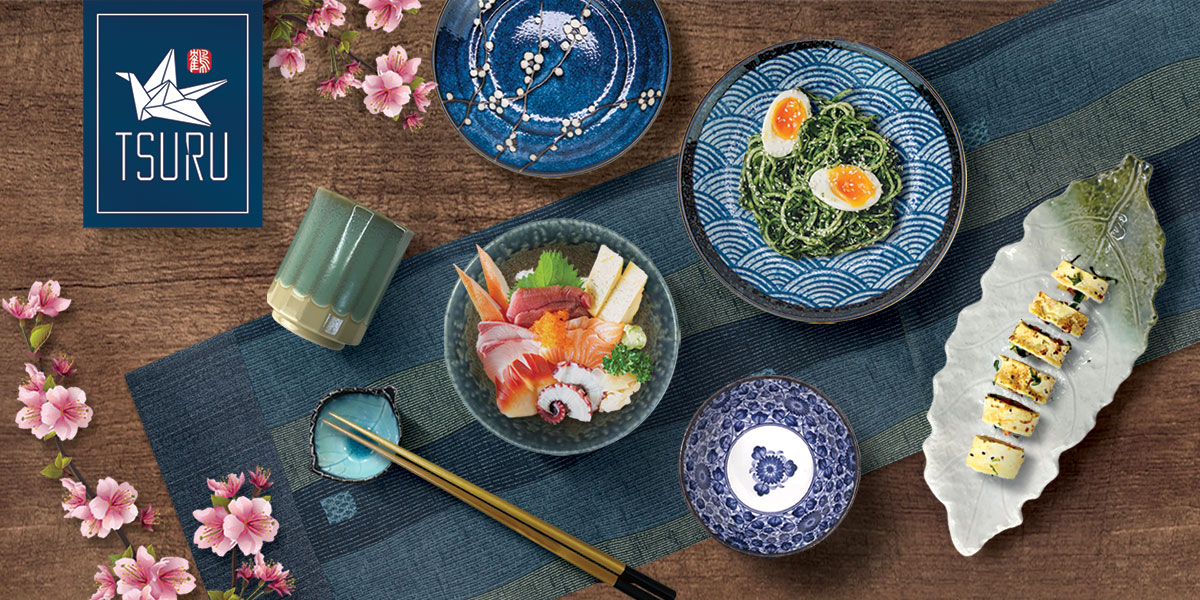 Our evergreen artisanal Japanese tableware collection—TSURU—is finally available online!
TSURU imbues the cultural aesthetics of Japanese craft work into its tableware, glassware, bamboo serveware, ceramic accents and fine textiles, to bring you an authentic Japanese dining experience.
In keeping true to the Japanese tradition of Zen living, every TSURU product maintains a natural balance in colour and form, to ensure it accents any living space.
TSURU's Japanese tableware hails from Gifu Prefecture in Honshu, Japan. Gifu is known for producing quality ceramic wares—from practical crockery to decorative sculptures—by master craft men and women, by traditional methods and by hand, each piece made with care and pride.
This resonates with TSURU's philosophy of preserving the artisanal heritage and keeping the smaller, traditional cottage industry alive.
We have first launched some of our popular seasonal Japanese tableware collection as well as our Japanese living collection that features a series of ceramic water fountains, TSUKUBAI—bringing the Zen right into your home.
We will continue to add more specially curated selections regularly, so do check back often for new surprises!
Also available at Takashimaya Department Stores and BHG Bugis in Singapore.